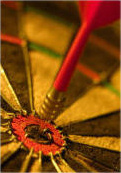 Agileware Services Hit the Mark

Are you searching for a partner who will listen to your needs, understand technology options, and deliver the perfect solution?

Agileware Solutions provides a complete portfolio of flexible, reliable, and cost effective technology services designed to meet your information processing needs. Whether you wish to enhance an existing application or implement a new solution, Agileware can help.

Choose from the technology service offerings on the right to discover why you should make Agileware Solutions your technology solutions partner.

If you like what you see, why not contact us today for a free quote?